Financial habits and needs of the US Hispanic population
One of the most significant social problems facing Latinos in the United States is the myriad of obstacles that prevent them from building a secure financial future. These financial differences begin with factors such as the access to high-interest loans, a poor credit history, and a lack of or incipient financial education that is exacerbated by language limitations, which exposes them to abusive credit practices and unfavorable financial options. Consequently, they cannot invest, and even do not generate generational wealth.
Many Latino immigrants are unbanked, which means they are not dependent on financial institutions to deposit and save money. This practice stems from a lack of trust in the financial institutions of their countries of origin, along with a lack of financial education in general. Moreover, it is common for people to dedicate part of their income to transfer or send remittances to their countries, to take care of family members or to keep their children in school instead of saving for their own retirement. Although many Latinos are responsible with their finances, they lack role models in their own community, who can teach them how to properly plan for their future on topics such as retirement, insurance, or provide guidance on how to make financial investments.
It is a reality that Latinos born abroad face more inequalities than Hispanics born in the US, preventing them from full economic participation, and even discrimination in aspects such as obtaining financing to start and expand a business, or in habits that other communities may be more used to, such as accessing banking services, although this gap has narrowed. For the year 2019, 12.2% of Hispanic households were unbanked, compared to 2.5% of White and 13.8% of African American households.
On the other hand, the habits based on the Latin idiosyncrasy are reflected in the importance of the family and in the obligation to support them, when they have disposable income in the US. A survey carried out by Mckinsey[1] reveals that 44% of the respondents use extra money to help family members, specifically Hispanic Millennials, who are more supportive with their families than their non-Hispanic peers are, are identified as a subgroup (72% vs. 53%)
Another habit that deserves to be highlighted by Latinos is sending money to relatives outside the US. It is estimated that 32% of Hispanic households send up to 30% of their income to their place of origin, which represents a third of all remittances sent from the US to other countries.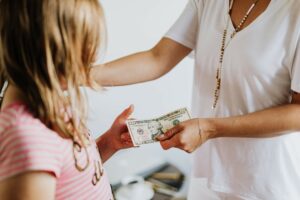 The use of credit in the US continues to grow at an alarming rate and debt growth appears to be returning to a trillion dollar trajectory. Credit card debt is estimated to top $900 billion in 2021. Credit usage even soared after tough times, and this year, American consumers seem to think that the worst of the 2020 pandemic is over, in fact, the Federal Reserve's Consumer Credit Report showed that credit card balances are increasing on average by 11% month over month. In terms of the Hispanic population, the Federal Reserve's Household Finance Report showed that nearly two-thirds (64%) of Hispanic credit card holders carried their balances from one month to another month at least once in the last year. That means they all had a new additional interest charge on their balances, making it harder to pay off the debt.
[1] McKinsey & Company
Very generally, the most common financial mistakes made by most Hispanics in the US are:
They forget that money is scarce, finite and that it costs a lot to get it. Therefore, they live their lives with an inconsistent level of consumption, constantly increasing the level of debt to be paid.
They do not plan; they do not define the amount or the time, and most importantly, the destination (purpose) of their savings.
They buy without thinking. "If there is a promotion, you have to buy it" and they invest in things that are not aligned with any previously thought-out strategy. Examples, Vacations, Shared Accommodations, designer clothes, high-end or custom cars, etc.
It only depends on one source of income.
It has no order or methodology with credit management, deepening in that they do not understand their economic reality and to what extent they could get into debt.
Lack of financial education, which allows them to know the benefits of accessing the formal credit system, understanding financial policies.
Nonetheless, the new generations of Hispanic-Latin Americans, and especially those born in the US, are increasingly prioritizing smart financial habits, such as tracking expenses and budgeting, at similar rates. There is also a growing interest in topics such as home ownership, investing, saving, and retirement.
The most notable financial trends and habits among Hispanic consumers compared to their non-Hispanic counterparts are aligned with enjoying greater income stability and higher levels of employment.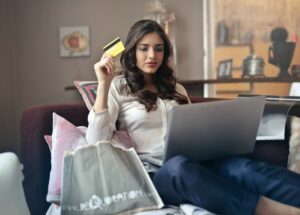 An interesting thing is that Hispanics, no matter where they are on the credit spectrum, spend more on things and less on experiences, the probability that they will spend on appliances, gadgets, furniture and entertainment is notably higher compared to a possible vacation expense. Likewise, although Hispanics have mortgage rates similar to those of the rest of the population, they are more likely to have in addition a personal loan.
In contrast, there is a deep-rooted belief in the countries of origin that spending with a credit card could cause them problems and they mistakenly choose not to use it. Affecting their credit score, because they do not understand the importance of having a credit profile in where the amount of the debt is considered as secondary factor in credit assessment, if not the habit and the capacity of good credit management.
The social thermometer indicates that in general, Hispanics feel satisfied with their current financial situation compared to what they had in their countries of origin, which is why they feel a greater sense of financial stability than the rest of the population. Additionally, in many cases, the circumstances lead them down the path of entrepreneurship and the development of their businesses reflect a greater optimism about their financial future.
Hispanic generation "X" and onwards, in general, know or handle fintech tools and show some knowledge in the use of applications such as mobile banking, virtual banking portals, as well as making payments with smartphones and transferring money electronically, among others. It is also true that they are the most inclined to visit a physical banking location and maintain a close relationship with the branch manager or some customer service staff.
Latinos must understand that credit, when used wisely and with due moderation, is usually a safer option for most of their spending needs, obtaining unique financial advantages.
Low retirement savings is primarily associated with Hispanic households headed by adults born or raised outside of the U.S. This is why it is important to consider early in life the retirement options that best suits the needs with in order to preserve their standard of living, in addition to knowing other financial products that allow them to plan their future and leave a legacy, such as the use of life insurance.
Finally, it is necessary for Hispanic households to know the importance of using other high-yield vehicles such as investment portfolios according to their risk profiles and to compensate for the low yield of what is culturally believed to be insurance (houses and cars). And for this, they need the orientation and guidance of the personnel of financial institutions who understand that the Hispanic society is increasingly thriving and that it represents an engine of the US economy.