It is expected that at least 80% of hispanic people watch the soccer matches of 2021 Copa America in Brazil.  The opening event will take place on Sunday, June 13 and, following the protocols to avoid contagion by COVID-19, the matches will be played without an audience, and will be broadcast live, being Brazil and Venezuela the first two countries to face each other on Monday, June 14 in Brasilia.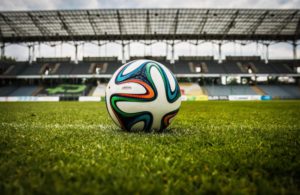 Photography:  Pixabay
During massive events, such as Copa America, the sports audience extends to women and young people, increasing a 45% to 55%.  According to Conmebol's statistics, during the last Copa America in 2019 (played in Brazil), 170 million people were detected interacting about the event through social media.  Additionally, according to Fifa, about 356 million people (96.6% of the total South America population) watched at least one match of 2018 World Cup.
In accordance with a Google Analytics analysis and Navegg DMP, 2021 Copa America presents an excellent opportunity for advertisers of different consumer categories to reach the audiences of interest.
Currently, the most relevant industry categories for sports audience in Latin America are pharmacy (119.5x), technology (46.5x), alcoholic drinks (39x), automotive (33.75x) and electronics (34x).  Additionally, the weigh-loss category ranked up to 23.80x as well as, in general, everything related to beauty and cosmetic health has significantly moved up in the ranking.
2021 Copa America will be the first massive event live streamed by Connected TV, also offering the advantages of targeting which selects the targeted audiences in accordance with the advertisers' and suppliers' data, and what is even better, at a much lower cost than television massive campaigns.
Therefore, this Copa America will be an excellent opportunity for Advertising Video on Demand (AVOD), which will allow you to watch live without the need for a subscription.
This is the list of matches of Copa America, for the group stage:
Group A:  Argentina, Bolivia, Uruguay, Chile, Paraguay
Group B:  Brazil, Colombia, Venezuela, Ecuador, Peru
Match 1:  Brazil vs Venezuela, (Group) B in Brasilia on June 14 (2:30 AM IST)
Match 2:  Colombia vs Ecuador, (Group) B in Cuiaba on June 14 (5:30 AM IST)
Match 3:  Argentina vs Chile (Group A) in Rio de Janeiro on June 15 (2:30 AM IST)
Match 4:  Paraguay vs Bolivia (Group A) in Goiania on June 15 (5:30 AM IST)
Match 5:  Colombia vs Venezuela (Group B) in Goiania on June 18 (2:30 AM IST)
Match 6:  Brazil vs Peru (Group B) in Rio de Janeiro on June 18 (5:30 AM IST)
Match 7:  Chile vs Bolivia (Group A) in Cuiaba on June 19 (2:30 AM IST)
Match 8:  Argentina vs Uruguay (Group A) in Brasilia on June 19 (5:30 AM IST)
Match 9:  Venezuela vs Ecuador (Group B) in Rio de Janeiro on June 21 (2:30 AM IST)
Match 10:  Colombia vs Peru (Group B) in Goiania on June 21 (5:30 AM IST)
Match 11:  Uruguay vs Chile (Group A) in Cuiaba on June 22 (2:30 AM IST)
Match 12:  Argentina vs Paraguay (Group A) in Brasilia on June 22 (5:30 AM IST)
Match 13:  Ecuador vs Peru (Group B) in Goiania, on June 24 (2:30 AM IST)
Match 14:  Brazil vs Colombia (Group B) in Rio de Janeiro on June 24 (5:30 AM IST)
Match 15:  Bolivia vs Uruguay (Group A) in Cuiaba on June 25 (2:30 AM IST)
Match 16:  Chile vs Paraguay (Group A) in Brasilia on June 25 (5:30 AM IST)
Match 17:  Ecuador vs Brazil (Group B) in Goiania on June 28 (2:30 AM IST)
Match 18:  Venezuela vs Peru (Group B) in Brasilia on June 28 (5:30 AM IST)
Match 19:  Uruguay vs Paraguay (Group A) in Rio de Janeiro on June 29 (2:30 AM IST)
Match 20:  Bolivia vs Argentina (Group A) in Cuiaba on June 29 (5:30 AM IST)