Throughout the world and especially in the United States there are times of the year that focus on the celebration of diversity.  The month of March is Women's History month and not only focuses attention on the achievements, but also brings to the forefront current issues regarding gender inequalities in the workplace and beyond.
One of the more interesting areas related to gender involve the influence of multicultural women and workplace diversity.  Globally, the acceptance and influence of women in the workplace is for the most part increasing.  In the U.S. the impact of women from multicultural segments (Latina, Asian, African American and others) is steadily increasing.  According to the Bureau of Labor Statistics the increasing percentage of multicultural women in the workplace between 2014-2024 will continually increase: Black women (+11.3%) , Asian women (+24.3%), and Hispanic women (+30.3%) while that of White women will stay similar (-2.1%).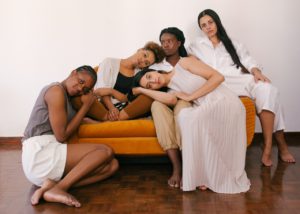 While the increase in diversity and opportunities expand there are of course well known issues such as wages and underrepresentation in leadership roles that are challenges for all women, this is even more pronounced with the multicultural segments.  For example: according to the National Women's Law Center there is an even larger wage gap for women of color.   And as far as leadership positions are concerned women of color remain severely underrepresented as do women in general.  In the case of the low-wage workforce these groups are somewhat overrepresented making up almost half which also shows additional challenges.
Of course there are no short term solutions to the inequalities and challenges that exist, there is a benefit to paying attention to the contributions as well as the challenges that exist in the workplace and beyond.  Here are some other sources for additional information about Women's History month as well as our Diversity calendar for 2018 to learn more about times where there will be additional focus (and advertising) centered around diverse groups.