Travel Insights: U.S. Hispanics to Latin America
Travel Insights: U.S. Hispanics to Latin America
The Hispanic market represents an important and growing segment of the tourism industry, but it remains untapped.
Several factors make the Hispanic market a broader focus for international airline networks and travel agents, representing a great opportunity for business development in the tourism industry:
The US Hispanic population reached a record 62.1 million people in 2020, a 23% growth since 2010.
The United States has the second largest number of Spanish speakers after Mexico.
Hispanics are the largest minority in the United States
Hispanic incomes are increasing and those earning $75,000 or more have doubled in the last 5 years.
Hispanics have a purchasing power of $1.5 trillion, of which $73 billion is spent on travel.
The US Hispanic population ages 25-54 is projected to grow 56% between 2018 and 2028.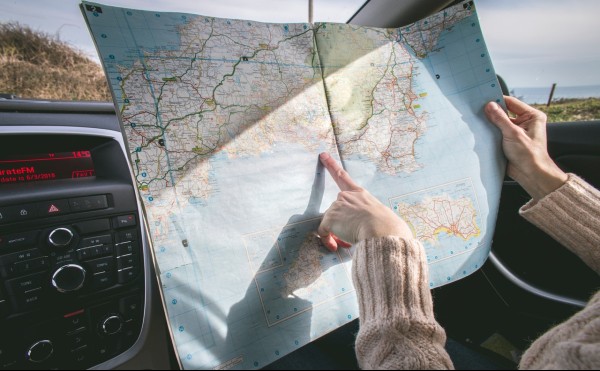 Common Types of Travel for Hispanics in the US
The Hispanic market has several motivations to travel both in the US and internationally:
Religious Travel: Many Hispanics practice the Catholic faith and travel to religiously important places such as shrines, cathedrals, and pilgrimage destinations during Holy Week.
The most recent event was the papal visit to the US in 2015, mobilizing thousands of Hispanics both, living in the US and Latin America.
Family trips: They generally revolve around holidays like Christmas; another reason is to attend family reunions or special events such as baptisms, first communions or celebration of birthday #15 popularly known as "Quinceañeras".
They also do these types of trips to explore culture and history.
Vacation Travel: international, especially popular for Hispanics during Easter and Christmas, when they often visit family in their home countries.
According to Spring GFR MRI, while traveling abroad, US Hispanics also enjoy the following activities: General tourism (63%), Shopping (53%), Cultural and historical sites (52%), Beach (49%), Gastronomy (49 %), family and friends (42%), outdoor sports and recreation (27%)
Festivals/Special Events: hispanics travel to attend regional, cultural and religious festivals in their countries and other Spanish-speaking places.
Especially, Holy Week celebrated in various Spanish-speaking countries, and "The Day of the Dead", in Mexico.
Main motivations for Hispanics to travel to the United States
Quinceañeras: an important ceremony in many Latin American countries.
These celebrations rival US wedding receptions in cost and planning, and many Latin American families are contemplating international Quinceañera trips to destinations like Disney World, Miami or New York City.
The countries that celebrate the Quinceañera are Mexico, Cuba, Dominican Republic and Puerto Rico, Argentina, Peru, Paraguay, Bolivia, Uruguay, Colombia and Venezuela.
Theme parks and natural attractions: hispanics make trips to the United States to visit famous theme parks such as Disney World, Legoland, Universal's Islands of Adventure, Busch Gardens and Magic Kingdom.
They also enjoy natural attractions such as the Grand Canyon, Yosemite and Niagara Falls attract many foreign Spanish-speaking tourists.
Iconic Sightseeing in Major US Cities: another US attraction that is popular with Spanish-speakers is the iconic sights in major cities, like New York, Los Angeles, San Francisco, visited for its multicultural appeal.
Another reason why Hispanics travel to the US is shopping, due to the wide variety of products, designer offerings, access to better prices and brands not available in their home country.
Events such as sports related to basketball and baseball, especially when it comes to players of Latino origin, are another reason why Hispanics travel to the US, many professional baseball teams have players from Central American countries, which makes those travelers from those countries are interested in following these teams.
Travel Planning Habits of US Hispanics
US Hispanics spend $73 billion a year on travel, broken down as follows:
$28 billion in online bookings through online travel agents,
$9 billion in domestic airlines,
$5 billion in international airlines,
$31 billion in US hotels.
Other important factors that differentiate the travel planning of the Hispanic market in the US versus non-Hispanics are:
Importance to cultural experiences 39% vs. 24% of non-Hispanics,
93% of Hispanics plan to make a vacation trip next year vs. 85% of non-Hispanics,
55% of Hispanics take longer vacations compared to the non-Hispanic market,
Hispanics like to receive guidance on travel planning and use online travel agents to book trips preferably on bilingual platforms, although there is a high percentage who book directly with tour providers.
Hispanics travel more from January to March, around Easter, or in December, and in the summer months than non-Hispanics, taking international trips, theme parks, national trips to various cities, or ecotourism, beaches, lakes or mountains.
A differentiating characteristic is that Hispanics are multigenerational travelers, which means that they plan to travel with the whole family and several generations, this applies both to Hispanics residing in the US and to those who choose a destination in the US.
TOURIST DESTINATIONS IN LATIN AMERICA
North-Americans to Latin America
North-Americans love to travel, although their vacations, on average, only last 10 days.
According to travel statistics, only half of North-American citizens have ever traveled abroad, yet each year, more than 50 million decide travel to different destinations with the advantage that their nationality gives them visa-free access to more than 150 countries.
Mexico is considered the leader of receptive tourism due to the growing flow of tourists from the US, followed by Brazil, Argentina and more recently Chile and Colombia due to the tourist incentive programs promoted by the government.
Costa Rica offers mountain tours, surfing, rafting, fishing and diving, as well as perfect weather conditions; being a place that adapts to the needs of North American tourists.
Punta Cana in the Dominican Republic is popular with North-Americans for its stunning beaches.
It is popular with millennials for the variety of all-inclusive hotels and multiple flight options.
Between 12 and 15 million North-Americans visit Canada each year (the majority travel by car).
Due to its proximity, service, same language and natural attractions, it is one of the most popular rest destinations for US citizens traveling abroad, being Christmas a popular season for fans of winter sports.
Hispanic Residents in the USA to Latin America
Hispanics living in the United States like to travel to their countries of origin, but with the intention of getting to know places that they could not visit before or return to those places that they once enjoyed, with a determining factor and that is that they have greater power purchasing.
Cancun: is the tourist destination par excellence for its attractive beaches where you can also practice water sports, museums and aquariums.
Buenos Aires: important tourist destination, considered one of the most important metropolises in America, the culture of theater, gastronomy and variety of wines stand out.
Lima is one of the most visited cities for being on the shore of the Pacific Ocean, and for being an architectural jewel in addition to having an internationally awarded gastronomy.
U.S. Hispanic Residents Travelling to Domestic Destinations
The favorite travel or tourist destinations of Hispanics living in the United States made through bilingual websites and platforms, taking into account that a budget greater than $3,000 per person is required are:
Vegas, Nevada: in addition to its reputation, it is also known for hosting several annual conventions that attract Hispanic audiences of all ages and interests.
Orlando Florida: the family-oriented approach reflected in its travel options places it at the top of the list of favorite destinations.
With its theme parks and shops, it is the perfect place for a family vacation.
New York: it offers activities, such as theaters and numerous dining options, but it is the cultural diversity that attracts the Hispanic community.
Miami, Florida: represents one of the most representative searches for the Hispanic market.
The large Latin American population eliminates language barriers, making this city an attraction for those who prefer to communicate in Spanish.
Finally, inbound tourism in Latin America from the US is expected to continue growing at a CAGR of 4% and it is estimated that in 2022, the total value of sales generated by arrivals in the region will exceed $111 billion.