Juneteenth Meaning
The origin of the word is a combination of "June" and "nineteenth". It is also known as "Freedom Day" or "Emancipation Day".
Led by Major Gen. Gordon Granger, the Union troops arrived in Galveston (Texas) on June 19th, 1865, bringing good news: Civil War had started, and "all persons held as slaves are, and henceforward shall be free." Lincoln had announced the Proclamation of Emancipation that granted their freedom in September 1862 during the Civil War, which entered into force on January 1st, 1863.
UPDATE: US President Biden signs Juneteenth bill, creating new federal holiday commemorating end of slavery in U.S. Learn more: https://www.cnbc.com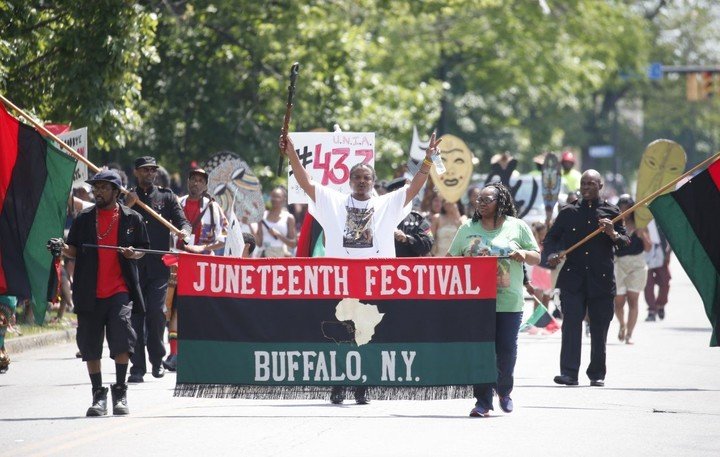 An Order of Freedom
"The people of Texas are informed that, in accordance with a proclamation from the Executive of the United States, all slaves are free. This involves an absolute equality of personal rights and rights of property between former masters and slaves, and the connection heretofore existing between them becomes that between employer and hired labor…" (Source: 12news.com). This is what Granger read upon his arrival.
According to El Clarin, from one year after June 19, 1865, the end of slavery is celebrated every year. In 1872, a group of former slaves gathered 800 dollars and bought a piece of land in Houston to celebrate the Juneteenth every year, where the event is still celebrated.
For more multicultural events check out: Diversity Equity & Inclusion Events Calendar

Recommended Articles: Latinos in the next U.S. presidential election
Photo Credits: https://blackiowa.org/event/juneteenth-2020/