Adjusting automotive marketing to serve the US Hispanic population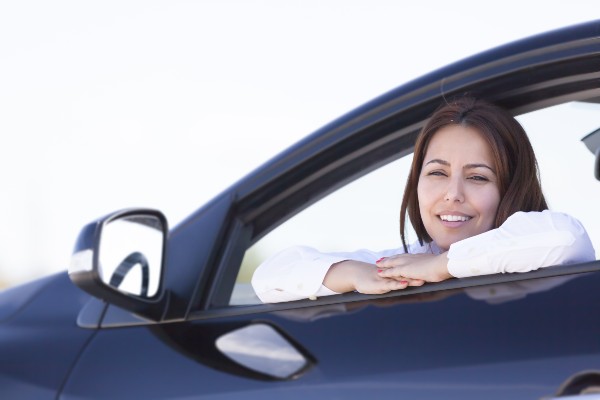 In 2018, the renowned marketing magazine "The Marketing Insider" projected that the number of cars purchased by the US Hispanics will double between 2010 and 2020. To no surprise, their projection was right. Along with this projection, in 2016 alone, Hispanic incomes rose by 4,3%. This is way above the average, and such growth indicates strong future buyers. Judging by these two facts alone, we can clearly see there is a big market potential for the automotive industry. But marketing to the Hispanic demographic should not be based on exploitation. Real success is achieved by digging deeper and understanding how to reach these potential markets.
Marketing to Hispanic Car Buyers
According to Twitter's official Marketing research from 2017, 49% of US Hispanic auto buyers were on Twitter. This indicates that a big share of Hispanic auto consumers are present on social media and are overall above average when it comes to using technology and mobile devices. To connect with the Hispanic audience, we have to reach them on their mobile device and reach them with the right approach.

US Hispanics are rarely in the center of attention when it comes to marketing any big-ticket items such as cars. So the key to reaching the US Hispanic population is by connecting with them on a deeper level. This can be done by creating marketing content and campaigns that revolve around understanding their culture, their traditions, lifestyle, and most importantly values.

Automotive brands must recognize that the US Hispanic population is not a minority when it comes to marketing and promoting a vehicle. With the US Hispanic population reaching 61 million in 2019, this is a "minority" no good marketer can ignore. And even if a brand isn't excluding Hispanics on purpose, the fact that they never acknowledge them as potential buyers is a sign of exclusion. And the majority of us, we believe, can't remember the last time we saw an automotive marketing campaign with a Hispanic narrative or characters.
Working with digital media companies that focus on diverse multicultural markets such as Alcance Media Group, brands as well as local and regional automotive groups can benefit from multicultural automotive marketing to reach Hispanic car buyers.
Auto Advertising to the Latino market
So by now, it is clear how the US Hispanic population should be approached. The advertising focus should be on their culture, language, traditions and values.

One of the brands that acknowledge this fact is Toyota. By creating separate social media accounts (Toyota Latino) and delivering the same US-based ads in the Spanish language, it showed that as a brand they realize the importance of bilingual advertising to the growing US Hispanic population. This campaign resonated with one of the respondents in the before mentioned Twitter's market research. The respondent pointed out that she very much appreciated how Toyota made a bilingual ad where a young woman spoke to her parents in both English and Spanish when telling them about her new car and boyfriend. She described the ad as being relatable because she lives in a bilingual and bicultural household and she felt that Toyota as a brand acknowledged her culture and language. This is a clear example of how an auto advertising campaign for the Latino market should look like, based on respect, culture, and not exploitation.

Another brand recognizing this approach is Kia. Their multicultural senior manager in marketing and advertising pointed out 4 key ways to reach the Latino market. In his opinion, marketing campaigns that are successful in reaching the Hispanic population are always engaging, based on their culture, emotional and based on the knowledge of your competitors (Toyota and Nissan in this case). He pointed out the importance of showing emotional messages and showing the unsung hard-working heroes of this passionate population. One of Kia's ads featured a story of a hardworking and highly successful dessert chef. The main values the ad pointed out were family, hard work and a deserved reward.
The future of the Hispanic automotive market
Based on this short review, one can clearly see that automotive brands are quickly recognizing the US Hispanic population as a strong potential market. To see big brands like Toyota, Nissan and Kia invest and research these potential markets is a big sign that their marketing research teams are realizing the future growth of this market. Whenever approaching a new market, the key is to dig deep and really get to know your consumers. And this could not be more accurate with the Hispanics and their passionate personalities. These are hard-working people who have the need to be recognized and told that their stories and struggles matter. It sounds very simple but it requires a deep understanding and one way to get that understanding could be to include your potential buyers in the campaigns and market research itself. Getting close to the community and seeking out their true nature and problems. That is how you prepare a marketing campaign for the Hispanic population with high purchase intent.

Sources & Links:
https://www.pewresearch.org/fact-tank/2020/07/07/u-s-hispanic-population-surpassed-60-million-in-2019-but-growth-has-slowed/

https://www.mediapost.com/publications/article/323114/why-hispanics-are-the-future-of-the-auto-industry.html

Alcance Media Group: Multicultural Advertising Connecting Brands and Agencies with Diverse Audiences