Marketing Cannabis: Hispanic Views on Marijuana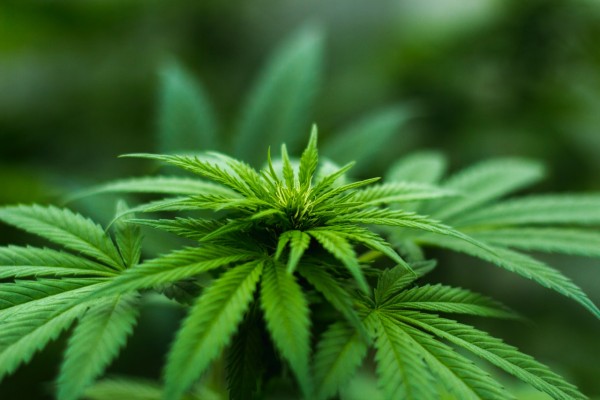 As the legal cannabis industry continues its rapid rise, there's an interesting statistic that's catching the attention of digital cannabis marketers and multicultural groups alike. It's recently been revealed that Hispanics are more likely than nearly any other ethnic group to consume cannabis products or support cannabis legalization efforts.
Read along to understand why Hispanics are more likely than any other cultural group to embrace cannabis and how this can benefit ad agencies, cannabis marketers, and advertisers in the cannabis industry – and beyond.
Free Market Marijuana – Video from The Atlantic
A Growing Statistic Among Hispanics
Hispanics are the most rapidly growing ethnic group in the United States. Although the United States is known for its diversity and multicultural background, Hispanics are currently leading the trend.
Aside from a sheer population perspective, Hispanics are also leading the trend in supporting the legal cannabis industry and consuming cannabis-based products.
MRI Simmons, a leading cannabis marketing firm, concluded in their National Cannabis Study that Hispanics are over 40% more likely to campaign for cannabis legalization compared to no-Hispanics. This number doesn't necessarily mean that over 40% of Hispanics use cannabis, but it does mean that they accept it as a recreational or medicinal substance.[1]
Interestingly enough, of the 42% of Hispanics that claim to campaign for the legal cannabis market, half of the respondents in the survey claimed that they use cannabis as well.
Furthermore, it was found in the study that Hispanics are also 49% more likely to purchase cannabis-related clothing to support their positive view of the industry.
If your brand specializes in advertisements or digital marketing for the cannabis industry – this is invaluable knowledge that you can use to enhance your agency or brand.
[1] https://adage.com/article/hispanic-marketing/study-finds-more-hispanics-non-hispanics-view-cannabis-beneficial/2189571
Tips For Cannabis Marketers to Reach Hispanic Groups
If you own an ad agency or a digital cannabis marketing firm, take a look at these tips to make sure you're reaching a Hispanic audience.
Find States That Have Legal Cannabis: It's essential to find which states have both legal cannabis and a large population of Hispanics. California and Florida are two primary candidates.
Reach out to Hispanic Communities: Speak to a Hispanic audience by employing a translator to help provide written documents and in-person meetings.
Formulate Awareness: Digital ads that are culturally relevant to Hispanics will generate a more profound sense of awareness and empathy towards the legal cannabis industry.
By micro-targeting the Hispanic demographic in key legal cannabis states, you're likely to benefit from the growing trend of Hispanics and their acceptance of marijuana. Considering the phenomenon of Hispanics increasingly supporting legal marijuana initiatives, marketers in the cannabis industry can market their brands more effectively.
Take Your Digital Cannabis Marketing to the Next Level
With insight into multicultural trends, your cannabis business will always know what's just around the corner.
Cannabis marketers and ad agencies spend significant sums of money in producing advertisements to speak to a general audience. However, understanding the views related to cannabis in select ethnic groups, such as Hispanics, allows cannabis ad agencies to hone their message or product with higher efficiency.
Helpful Links for Cannabis Marketers